Raise your hand if you're perpetually running out of charge on your devices. Got your hand raised? Yeah, so do we!
Yep, we're all guilty of it. It's also one of the most annoying and frustrating things to deal with. Eliminate the anxiety, annoyance and frustration of having a low charge with this power bank from Chargeworx. Get it now for only $44.99 (Reg. $49), and save 10% off. With a 10,000mAh capacity, the Chargeworx power bank carries up to 75 hours (that's more than 3 days' worth) of extra power for your smartphone and other USB devices. Mind-blowing, right? Furthermore, it has a dedicated charging slot for Apple AirPods. Now you can charge them along with your phone and other devices. NOTE: Airpods are not included.
Another great property of this Chargeworx power bank is that it has an LED indicator, so you're always aware of how much juice it has left. The peace of mind you'll get from having this power bank at your disposal is priceless. Long camping trips and other outdoor activities can be participated in without worry that you won't be able to maintain a charge for your phone. And we all know that you especially need access to the outside world when you're away from it. Yes, we want to zone out when we're camping or on another trip, but it's better to be safe and feel safe knowing you have phone smartphone with you just in case!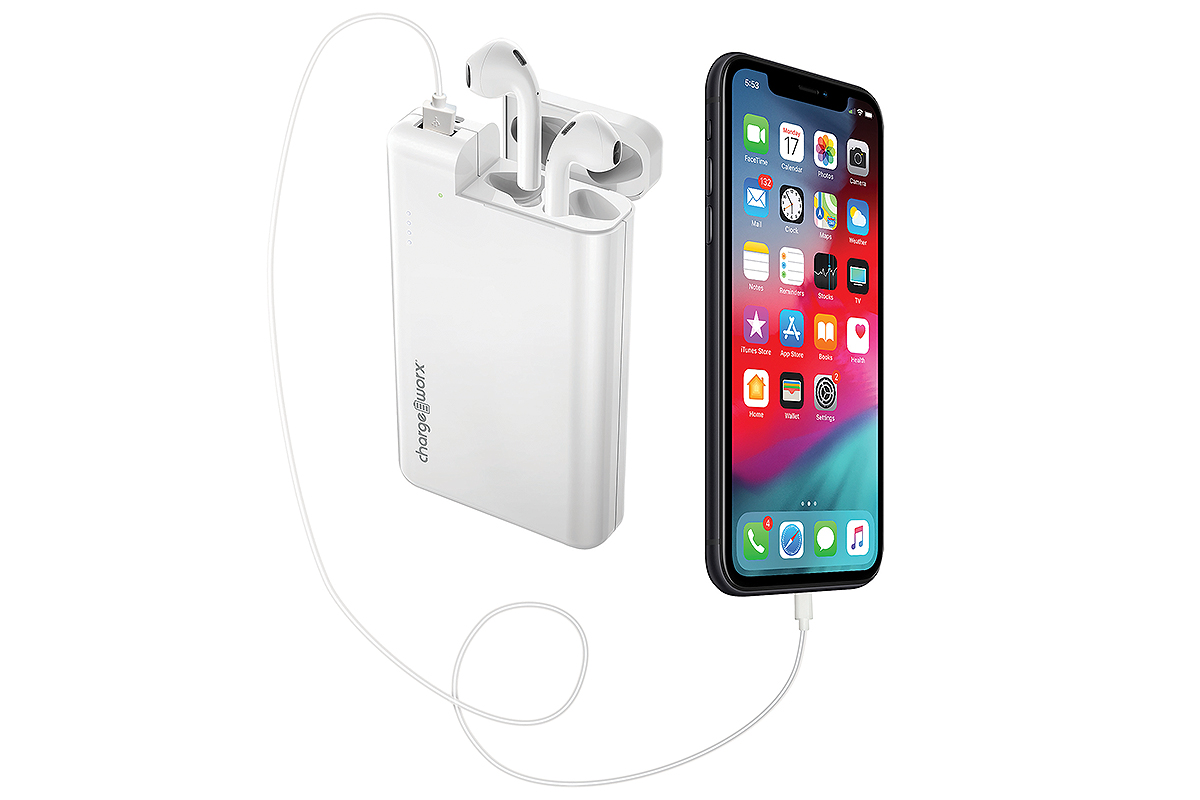 Never get that anxious feeling (dare we say even a bit of panic) when you're running out of charge ever again. You deserve it. Remember, it's only $44.99, and worth every penny. You can't put a price on peace of mind after all.
Another great tool you should consider is this handy one that keeps your photos and videos safe and secure!
Prices subject to change.
Disclosure: Each product has been independently hand curated by our editorial team. Some products on this site use affiliate links and we may earn commission for any purchase made through the links.